Team Asha Runners – Bikash Sahoo
Bikash Sahoo
Database Admin , he solves problems you do not know you have in a way you can't understand 🙂 He enjoy running long distances, mostly trail running.
---
One of the most frequent questions I'm asked is, "Why do you run so much?"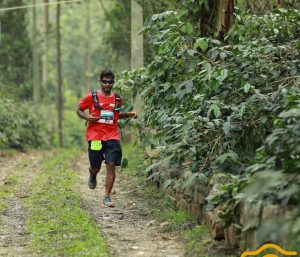 more precisely. I don't have an answer yet .
I do not know how I hooked into it, Running thousands and thousands of Kilometers over the years. Being a trail runner, it allows me to experience nature more closely. I get to feel the smell of fresh air, flowers, the heat and the cold. I get to hear birds, raindrops and the whistling of the wind .
Most of the time, long running isn't easy – to be any good at it takes grit and you need to be relentlessly consistent. You have to embrace the parts of it that are difficult. That is what I love about running. It's the privilege and beauty of being able to choose to do something that challenges you on a daily basis. Sense of accomplishment after finishing the long run.
Running has connected me with so many amazing people who have become an integral part of my life.
To provide kids a chance for better education and a future they are entitled to.
Asha is a high impact organization that is both transparent and diligent about their activities. Asha is a careful steward of donors' money: Volunteers (not paid) visit the projects annually (and review them even more frequently) to ensure that money is being spent as planned and achieving the impacts as intended. The projects are chosen for their deep roots in each community with thoughtful ways to address the needs of the community as a whole through education. Asha understands education in the true sense of the word, and not just about job training and exams. An independent third party group called "Charity Navigator" rates Asha as full 4 on 4 stars on criteria like financial management, impact, etc.
No matter how big or small, every contribution can make a huge difference.
---
More On Asha
Asha funds education for underprivileged children in India. Based in the U.S. with chapters in India (under the name Asha Trust), it is rated a "full confidence" 4 on 4 stars by an independent organization that reviews such NGOs, called Charity Navigator. Asha has been around since 1991 and is known for its deep involvement with grass roots partners and thinking holistically about education within the community context that the children belong to.
Asha is also known for being excellent stewards of money, with long term relationships with each of the schools / projects that they deal with. They insist on regular reviews (12-18 months interval) on how the project has implemented its programs and how it has spent the budgeted funds. Volunteers also play an advisory role as "Project stewards" (the person assigned to being the point of contact for each school), offering external perspective and oversight.
Asha is apolitical and secular. It is transparent in its dealings (public meeting minutes & finances), meticulous in its documentation (every project has its own website with historical details of every budget proposal, Site Visit report, QnA session etc), and an unusual non-hierarchical organization that has grown with the digital world to make decisions democratically over technology.
Nearly 100% of your contribution goes directly to the projects and the children. The organization is unusual in its low overheads (< 5% for both Admin + Fundraising costs = exemplary in its space).